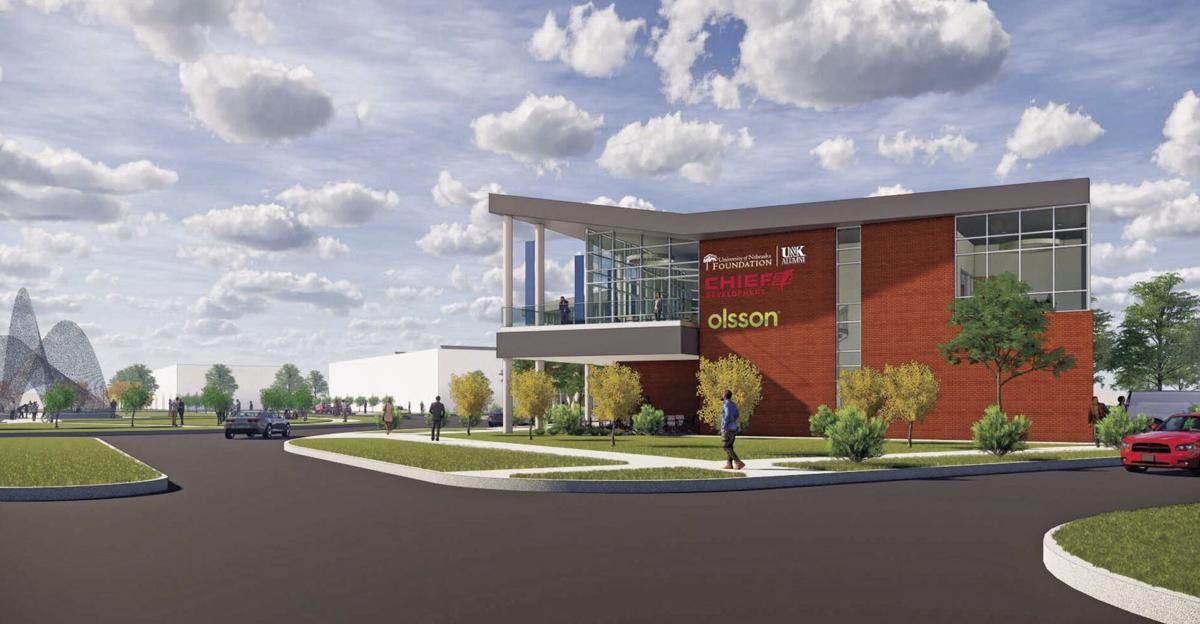 By TYLER ELLYSON, UNK Communications

KEARNEY – A building is just a building, "sticks and bricks," as Josh Berger says.
"It's what happens inside the building that matters."
With a modern design and prominent location, the Regional Engagement and Alumni Center planned for the University of Nebraska at Kearney's University Village development will be impressive to look at. But that's not what makes the project stand out.
The roughly 49,000-square-foot facility, filled with technology-rich office and meeting spaces, will serve as a conduit that connects central and western Nebraska with the rest of the state.
"Outside of Lincoln and Omaha, this is going to be a pretty unique property in Nebraska. There's really not much like it in the greater Kearney area," said Berger, who has more than 20 years of experience in real estate development.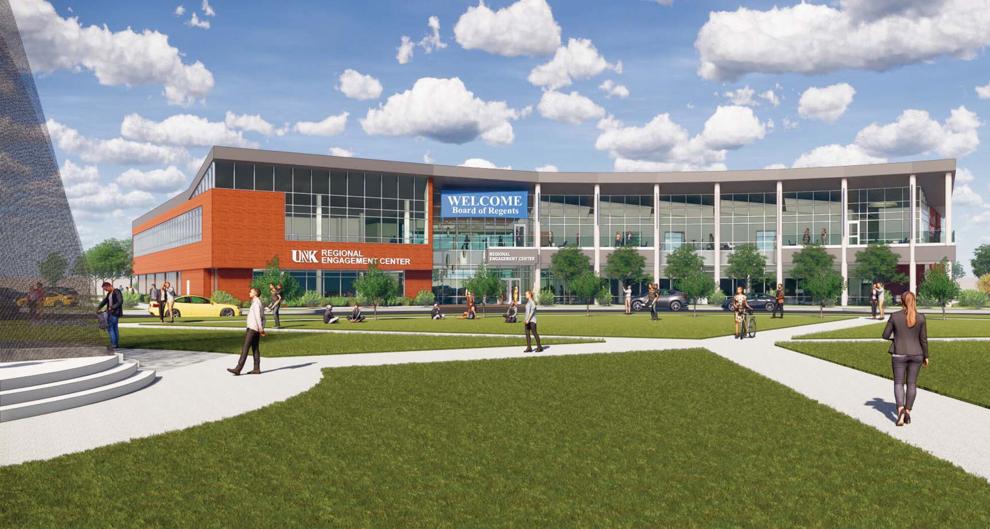 Berger is leading the Omaha-based private investment company that's partnering with UNK on the project. He'll oversee construction and management of the property, located directly west of UNK's Village Flats residence hall.
This public-private collaboration is key to the entire concept.
"We can do so much more by having that private partner involved," said Michael Christen, director of business services at UNK and executive director of University Village. "It really takes us to the next level."