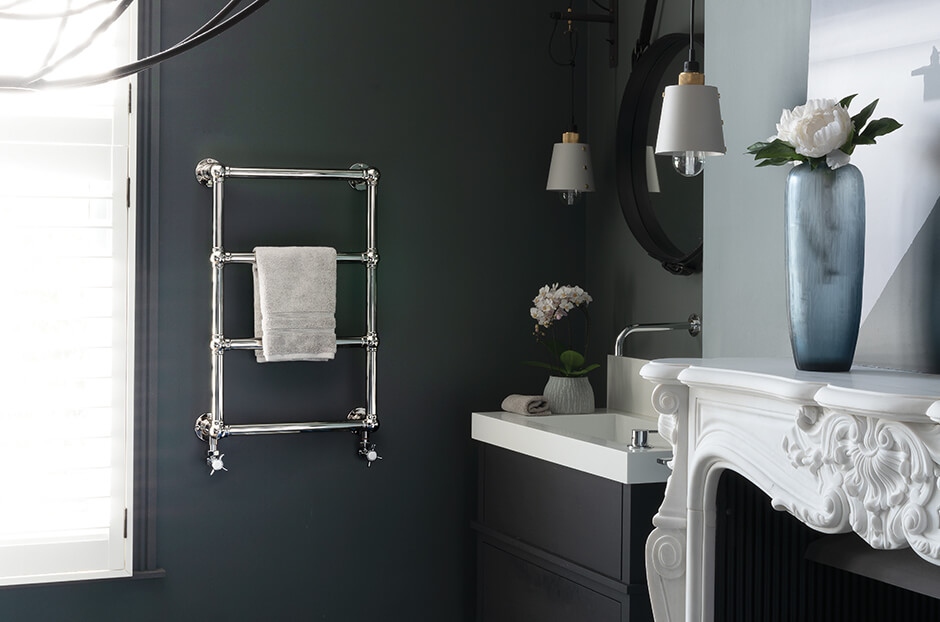 Radiators are now recognised as design features for the home.
As a result, manufacturers are producing an increasing range of styles, sizes, and colours to create designer radiator ranges that will enhance any interior design.
In the bathroom, where there is a smaller range of décor, radiators are even more on show. When buying a bathroom radiator, keep this in mind. 
Designer Heated Towel Rails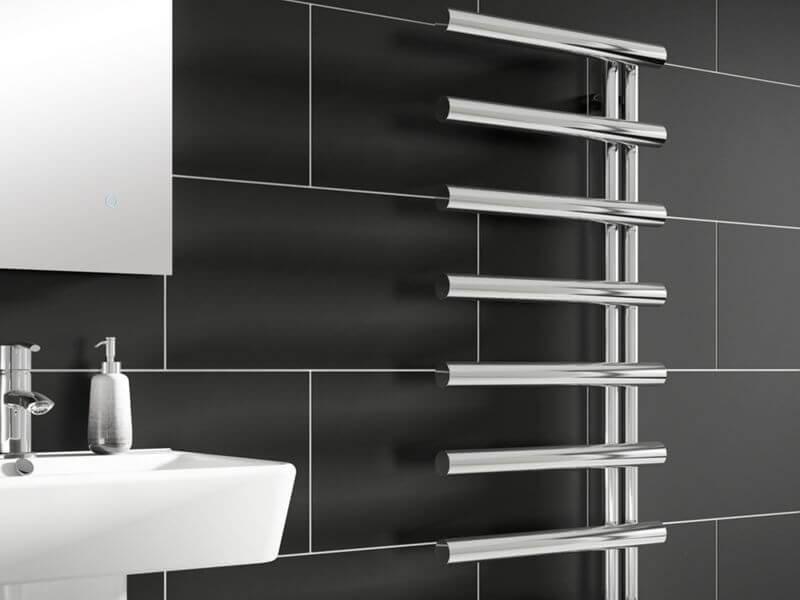 Towel radiators have long been a mark of luxury in a bathroom. The pampering experience of stepping out of the shower and wrapping up in a warm towel is a bathroom design aspiration.
Because of their multipurpose role, towel rails are also ideal for what is usually one of the smallest rooms in the house. They act as towel storage as well as towel warmers and contribute to the overall heating of the room. A towel radiator may often be smaller, but it certainly works hard for its size.
The bathroom is also a great place to have fun with your heating. You can find a whole host of funky styles to show your personality. Check out the designer radiator collection from radiator experts Stelrad for a whole host of styles, sizes, and colours.
Coloured Bathroom Radiators
Add character to a bathroom with a coloured radiator. In a space that can often be stark white, a coloured bathroom radiator can provide an uplifting splash of colour.
One of the latest trends in bathroom fittings is opting for black accessories. If you're a bold interior designer, add a black radiator. Or, if black doesn't take your fancy, you can also choose from blue, yellow, red, green, and many other hues. 
Designer Radiators for Period Properties
For many owners of Victorian and Georgian properties, maintaining the authenticity of period features is a priority. This is true even of the bathroom radiator. 
The latest column radiators are the perfect option for a period bathroom. The steel construction and traditional style of a column radiator is right at home alongside the decorative taps and ornate cabinetry of a period bathroom.
If you like to add a modern twist to your period design, choose a vertical column radiator as a powerful bathroom centrepiece or opt for a modern colour such as yellow, silver, or dark grey.
Full Panel Radiators for Designer Bathrooms
A full panel radiator provides a sleek heat source with the clean lines and no fuss that is often indicative of modern bathroom design. The full flat panel is also heat efficient for warming the bathroom.
Some designer panel radiators also offer an optional towel rail feature for the ultimate in modern design and practical performance. 
The Best Fuel for a Bathroom Radiator
Your radiator must work for your lifestyle as well as look fabulous in your home. So, when purchasing your designer radiator, you'll need to consider how you want it powered. 
Radiators which are plumbed into your system will only heat your bathroom and your towels if the central heating system is on. Electric bathroom radiators can be turned on at the flick of a switch and provide almost instant heat.
More expensive to install, but more flexible for your lifestyle, a combi-fuel radiator combines an electric element with connection to your central heating. In warmer months, when you aren't running your central heating but want a warm towel or to take the chill off what is often the least sunny room, you can use the electric function – giving you the best of both worlds.