It's not often we typically get a peek inside the Royal Family's home, but thanks to the various appearances Kate Middleton has made over video, we've learned more about her interior design style.
---
From the little bit of Kate and Prince William's private apartment at Kensington Palace we've seen, it's clear that Kate has an impressive collection of floral pillows. While she's attended various virtual events, the Duchess has been seen sitting on a couch in one of her living spaces, and each time we've been able to see her against elegant floral cushions.
The choice of floral brings personality to the space and show's her love of color and pattern. The pillows also seem to match the gold and Victorian-like notes of the palace, helping to tie together the look.
Kate and Prince William are no strangers to hosting notable guests, including former President Barack Obama and First Lady Michelle Obama. In the formal drawing room, we can see the guests all cozied up on the couch with Kate's floral cushions front and center.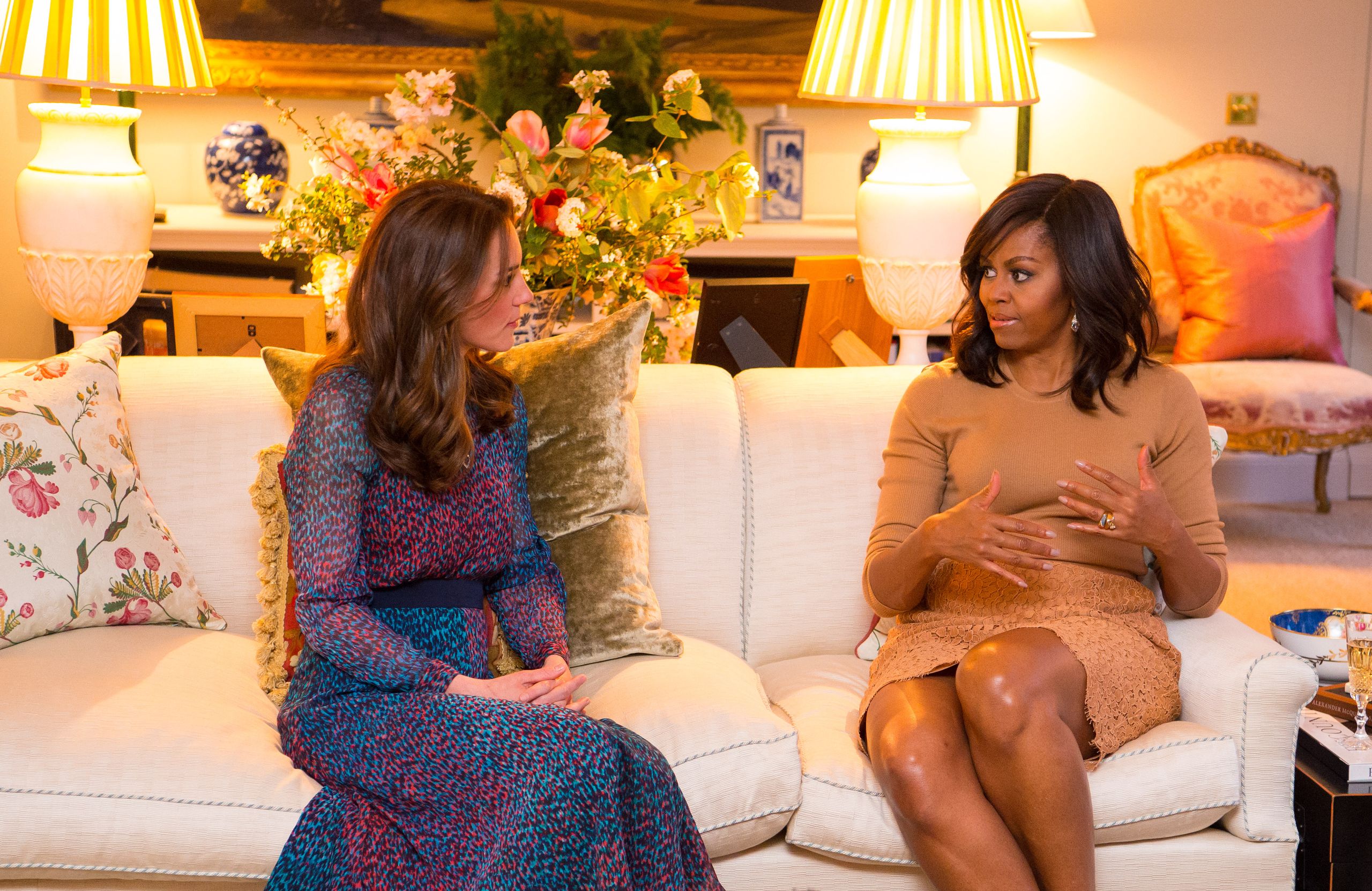 If you're looking to add a vintage-chic touch to your home, Kate successfully does this by incorporating these floral pillows. Adding a touch of texture and design is a quick and simple technique for adding a statement piece into practically any room of your home. For the Duchess, florals seem to not only be a favorite but her go-to for dressing up a room.
Want to incorporate some royal-inspired florals into your home? We found some pillows below that are not only similar to Kate's but are perfect for adding a touch of spring to your home this season.
Kate-inspired pillows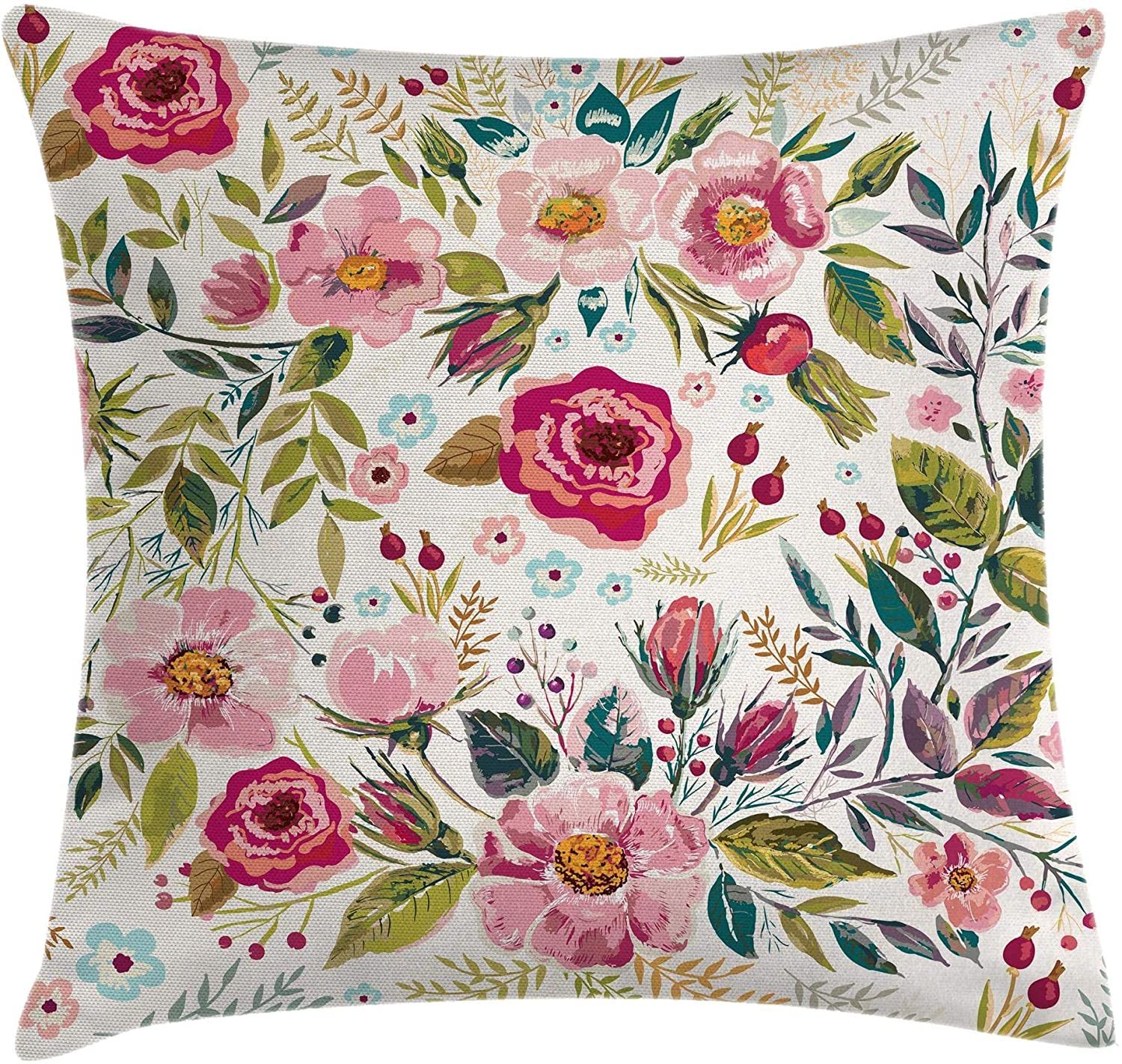 Ambesonne Floral Throw Pillow Cushion Cover, $15.95
This design aims to be eye-catching, adding a pop of color to almost any room. If you're looking to add a royal touch to your home, these florals will aim to provide a soft cushion with a trendy look.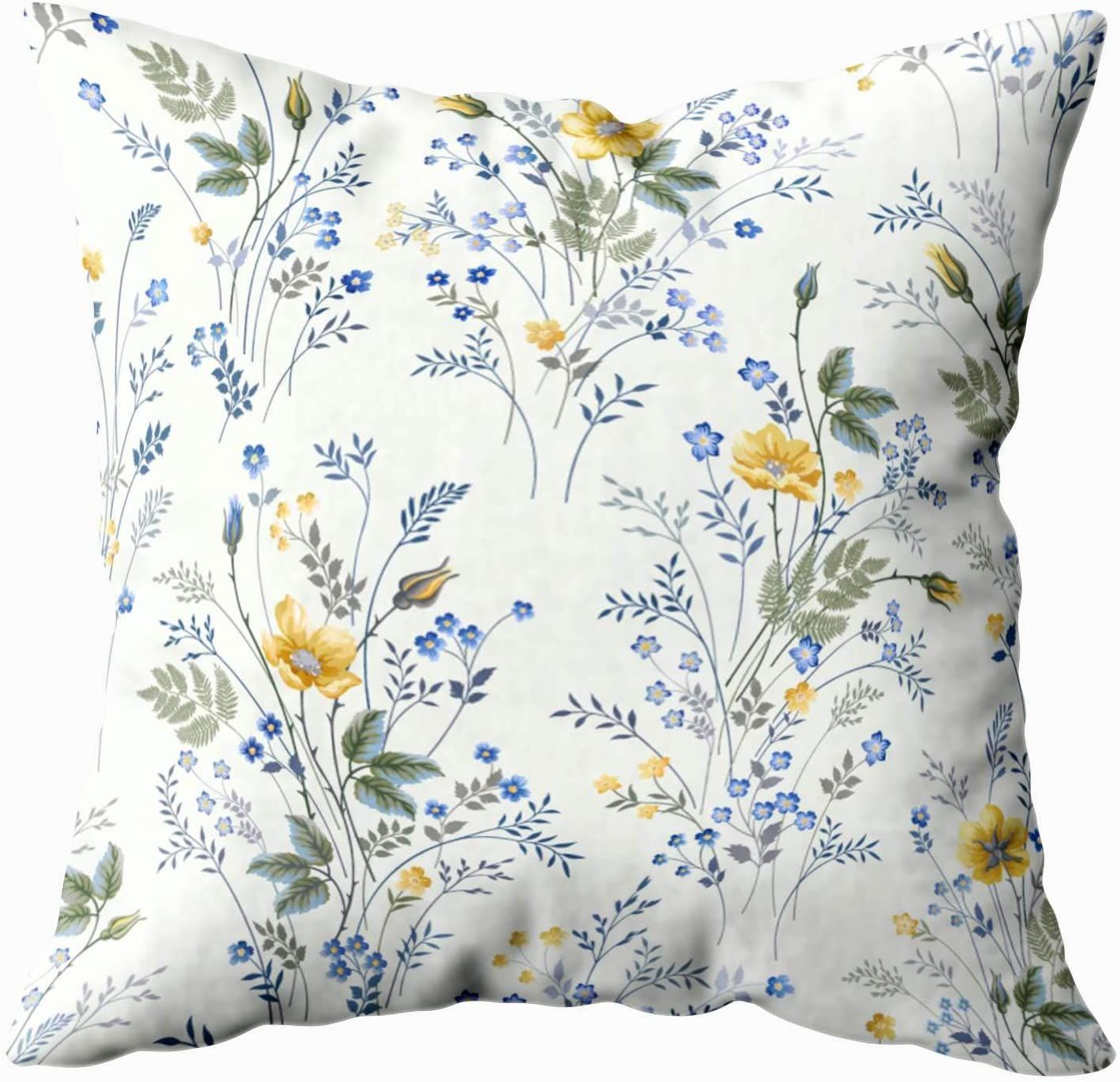 ROOLAYS Decorative Throw Square Pillow Case Cover, $16.99/£10.99
Entertain guests with a touch of spring floral to your room. This pillow cover comes with hues of blue and yellow and aims to provide comfort with style.View Deal